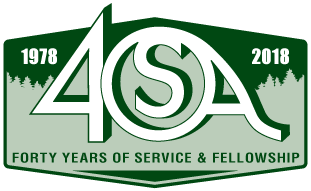 to the online home of the Owasippe Staff Association. The OSA is a non-profit staff alumni organization established in 1978. We are comprised of past and present staff and friends of the Owasippe Scout Reservation, America's oldest Boy Scout camp in continuous operation.
---
» Click here for OSA NEWS
– Last updated 12/28/17
» Click here for OWASIPPE CAMPING & LOCAL NEWS
– Last updated 11/15/17
---
Greetings friends of Owasippe!!! We are at the two week mark! Two short weeks until the 40th! So exciting!
Ensure your spot by purchasing your ticket at our website.
We are still looking for any donations for our silent auction items.
Can't wait to see everyone there!! ... See MoreSee Less
OSA's 40th Annual Meeting and Dinner Dance
March 3, 2018, 6:00pm - March 3, 2018, 11:00pm
You are cordially invited to an evening of great fellowship, fine food, good spirits and raffle drawings! This is a big year! Forty years of giving back to a place that has given us all the greatest memories! We, as the board, have big plans to make this a great time! The event will start at 6pm at Victoria Banquets Penthouse in Rosemont. The OSA Board members/nominees will help you check in as you arrive, members are then asked to place votes for elections on to the board. We also ask to double check our membership roster to ensure your personal information is up to date. Non-members and guests are encouraged to join us but will not receive a voting slip. There will be a silent auction throughout the event as well. If anyone has anything they would like to donate to be auctioned off, please contact Kyle Nystrom at nystrom.kyle@gmail.com! We can auction off anything from gift baskets to old memorabilia. Let us know! Tickets are $55 Hotel Rooms are available but limited! $89+tax until Feb 10th. A block will be held under "the Owasippe Staff Association" For more details please visit ... owasippe.com/event/osa-dinner-dance-annual-meeting/?instance_id=169 Mail-in ticket orders MUST be postmarked by February 23rd. Event tickets will also be available online (via PayPal) until February 23rd. NO event tickets will be sold after Feb. 23rd. Event tickets will NOT be sold at the door. Due to PayPal restrictions, raffle tickets cannot be purchased online. Raffle tickets must be purchased by mail or at the event. And a big shout out to our friend, Ron Derby, for creating the 40th anniversary logo!
Today we received our 99th payment for the dinner with 20 days until the event. We have people coming from Arizona, Colorado, Wisconsin, Oklahoma, Tennessee and many other places. Where are you coming from to attend our 40th anniversary? Will you be number 100? The deadline for tickets is Feb. 26.

Buy your tickets through our website:
owasippe.com/osa-annual-meeting-dinner-dance-3715/#more-1480

Have a donation for the silent auction? Please contact Kyle Nystrom at nystrom.kyle@gmail.com. We ask you to use your creativity and connections to find any fun things to add to the silent auction. Gift packages,tickets to an event, crafted works, etc.

Thanks everyone!! ... See MoreSee Less
Owasippe Staff Association - Online Store
The OSA's online store uses PayPal* to securely process transactions for things like event and raffle ticket sales, merchandise sales, membership dues collection and facilitating donations. *If you don't have a PayPal account you can use your credit card (or bank account … Continue reading →